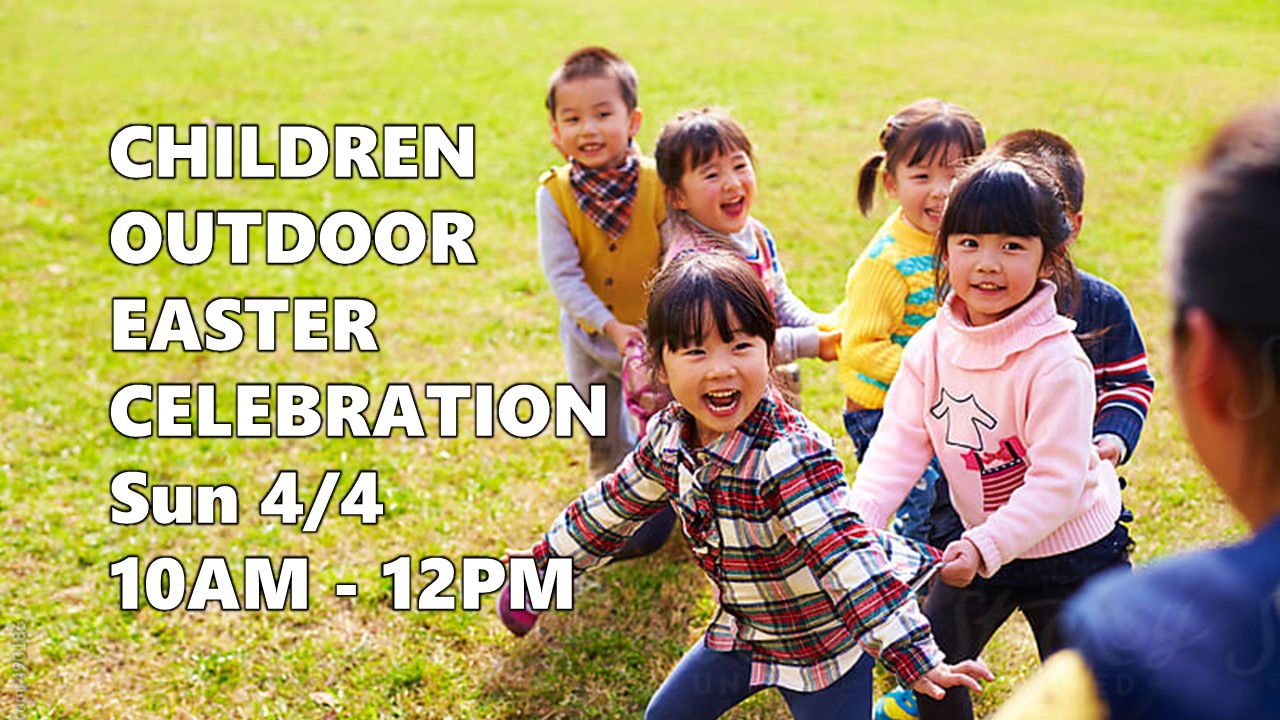 Easter Children Celebration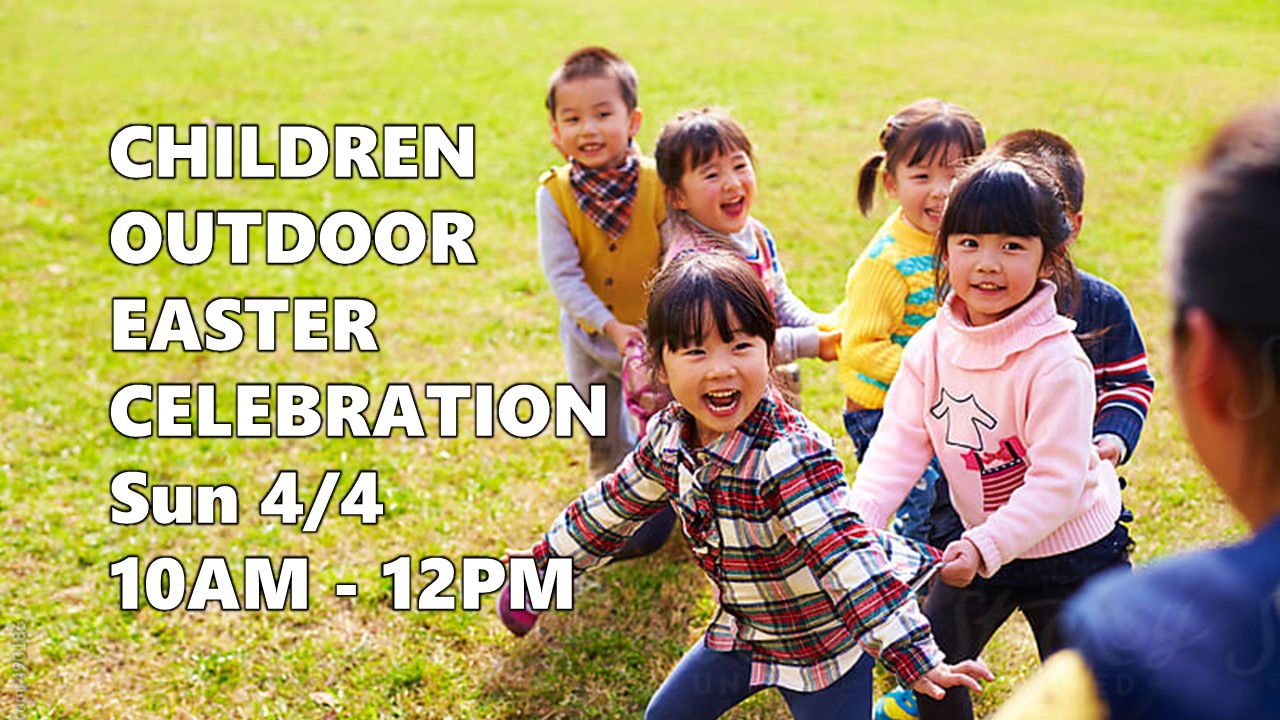 Outdoor Easter celebration at GCBCR on Sunday 4/4 from 10AM to 12PM. RSVP using the following link no later than 4/2/21.
https://www.signupgenius.com/go/8050844ACA82AA0FC1-rsvp
We ask all children over age 3 to wear a mask as tolerated. The children will be divided into age small age groups and will be rotating through various stations outdoors.
If you have questions, please contact Zhigang Song jinju.xie@gmail.com