English As A Second Language 英語學習班
************************
PRE-COVID CLASSES BELOW. We pray we'll be able to have in person classes in the distant future. Thank you.
************************
English As A Second Language 英語學習班
The ESL class is an elementary-level class that is designed for those who have very little to none previous English learning experience. Join us to learn everyday English, and learn more about American culture while practicing English. Typical lessons often include 5 ~ 10 minutes story telling, 30 minutes English language study focusing on simple conversations for everyday life, and finally 5~ 10 Bible words or verses as we share the Good News with those who are eager to learn more of English. Occasionally we teach English songs with physical exercise or play games in the class to help learning English with fun. Class is free of charge. Everyone is automatically qualified. We welcome all who want to attend classes and offer on-going student registration. We provide both handouts and/or textbooks as study materials.
When: 12:50PM ~ 13:50PM each Sunday
Where: Grace Chinese Baptist Church of Richmond, 850 Broad Street Rd, Manakin-Sabot, VA 23103 (Classroom #5)
Contact email: gcbcresl@gmail.com
ESL课程面向初级英文学习者。如果您英文底子弱、或者没有任何英文基础,ESL课程将是您学习英文的好机会!我们的英文课堂将帮助您学习日常英语,提高英语水平,并在练习英语的同时更多地了解美国文化。我们的一堂英文课通常由以下三个部分组成:1)5到10分钟的讲故事时间,2)30分钟的英语语言学习,侧重于练习日常生活的简单对话,3)5到10个圣经单词或经文,以向学生分享神的福音。我们也会在课堂上穿插教授英语歌曲或简单英文游戏,以帮助学习英语。课程完全免费、欢迎随时报名。我们提供讲义和/或教科书作为学习材料。
时间:每个星期天下午12:50~13:50
地点:里士满华恩浸信会,850 Broad Street Rd,Manakin-Sabot,VA 23103 (Classroom #5)
English Corner 英文角
Our English Corner is designed for those who have basic English foundation, and are looking to improve your conversational and written skills. In English Corner, we chat with native English speakers,  discuss current events and news, watch video clips, and role play in different scenarios in everyday life such as traveling and shopping. We look forward to creating an English-rich environment for you and helping you advance! Feel free to drop in every Sunday 12:50-1:50pm. No registration required.
When: 12:50PM ~ 13:50PM each Sunday
Where: Grace Chinese Baptist Church of Richmond, 850 Broad Street Rd, Manakin-Sabot, VA 23103 (Classroom #  )
Contact email: gcbcresl@gmail.com
我们的英文角面向有一定英文基础、旨在提高口语和写作水平的朋友们。在英文角,我们有机会和英文母语人士聊天、畅谈当今新闻并抒发自己感想。我们也会针对生活中遇到的不同情况(例如在旅游或购物中),角色扮演如何用英文沟通。我们希望英文角的纯英文环境帮助您在英文上更进一步。我们每周日下午12:50-1:50见!无需注册。
时间:每个星期天下午12:50~13:50
地点:里士满华恩浸信会,850 Broad Street Rd,Manakin-Sabot,VA 23103 (Classroom #  )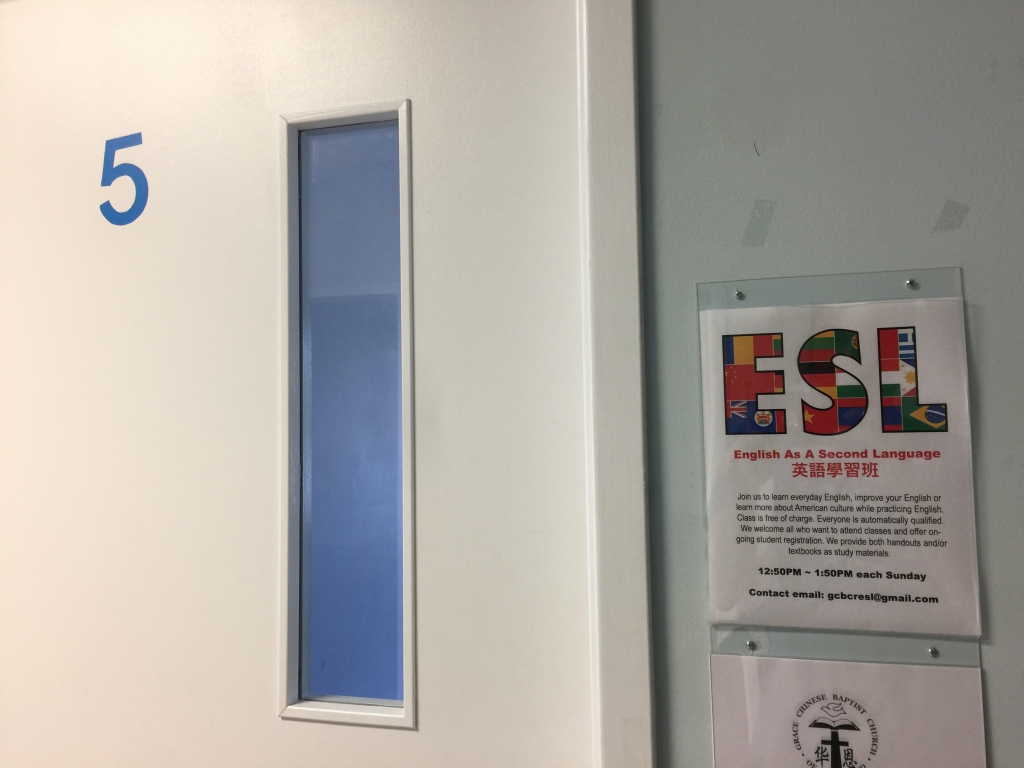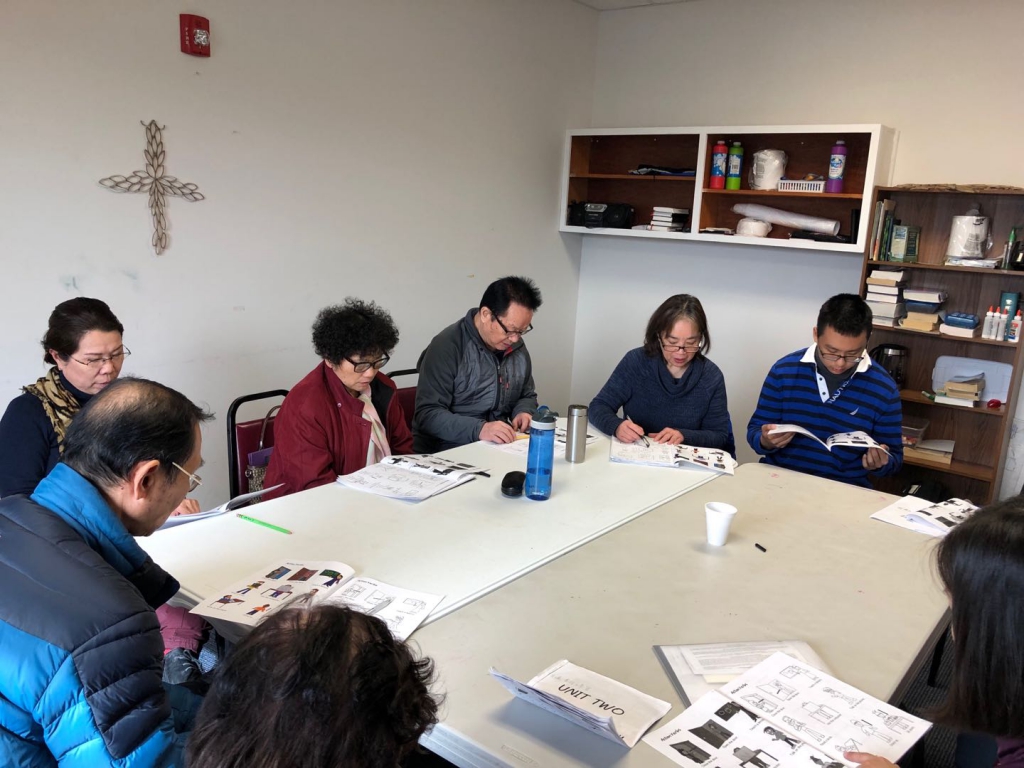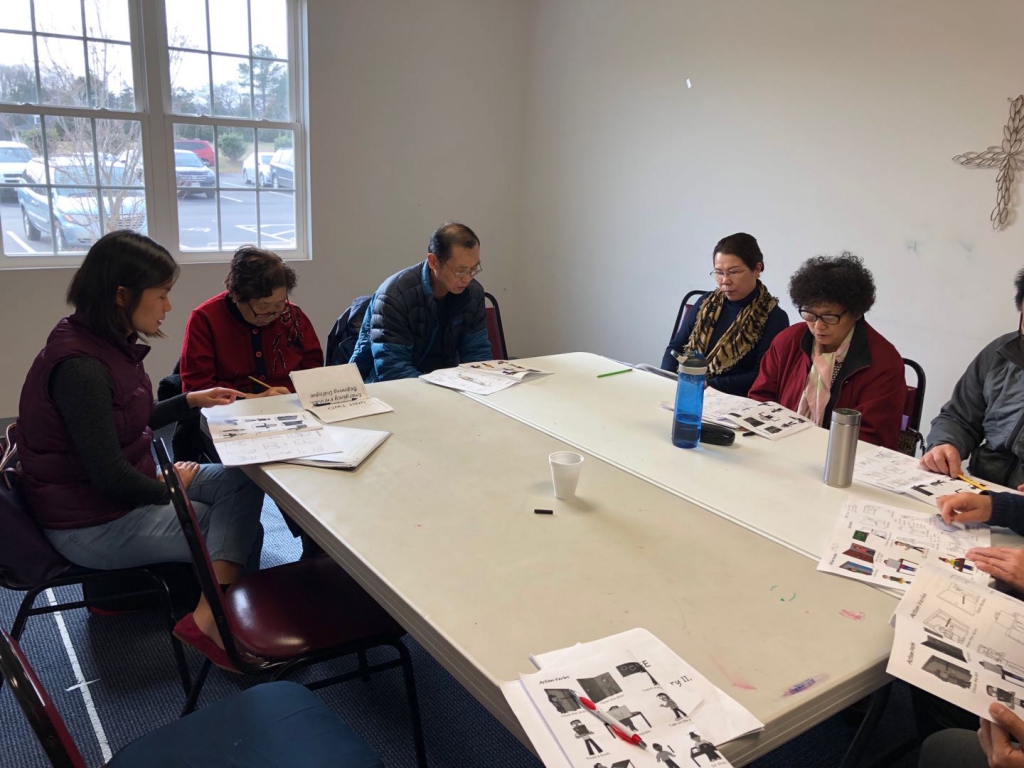 Carry each other's burdens, and in this way you will fulfill the law of Christ.
– Galatians 6:2 –
你們各人的重擔要互相擔當,這樣就成全了基督的律法。
– 加拉太書 6:2 –